Ian Simeon – Managing Director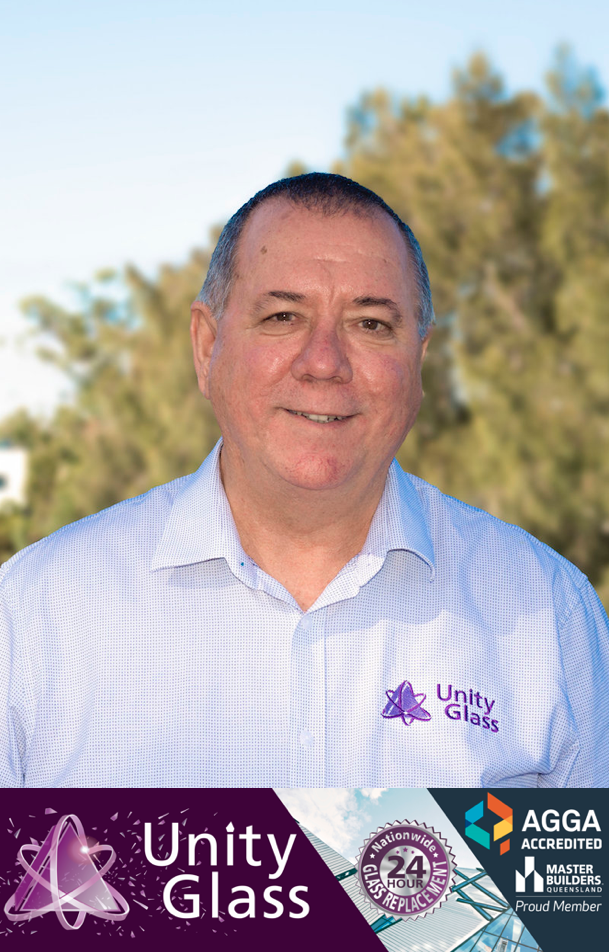 Born in Perth Western Australia, Ian has been involved in the glass industry since leaving school in grade 10 in 1974.
Since completing his glazing apprenticeship right out of school, Ian has excelled through many roles in the glass industry from sales management for national companies, estimating shopfronts and commercial fit outs and managing national teams of glaziers. Ian has also managed and owned successful businesses and was the QLD State Mentor for Apprentices for the Australian Glass and Glazing Association for 18 months in 2014-2015 and has been an active committee member of the AGGA Qld for many years.
In July 2015, an opportunity arose to help Coast 2 Coast Glass (now Trading as Unity Glass) in an operations role part time. The company use Ian's software Glass Planner and this role allowed him to gain a better insight into the software and exactly what it needed to be, to provide complete transparency.
Ian's passion is to provide small to medium businesses, the opportunity to receive glass replacement services from insurance companies & nationwide businesses.
In December 2015, Ian purchased the business and has since strived to deliver awesome service and build strong partnerships. It was always Ian's passion to get back to his roots of helping other small glass businesses achieve great things which meant this was the perfect opportunity for him. Since then, Coast 2 Coast Glass was re-branded to focus on the true purpose of the business.
In December 2016, Ian became one of the 1st fifty glaziers in the country to become a Master Glazier. No matter what your glass needs are, Ian and the team have a solution to suit you!
You can contact Ian directly here;